Arts & Creative Courses
Key features of our courses are that they are suitable for all abilities from beginners and upwards. We offer a wide range of encouraging and inspiring courses and also specialised workshops for developing specific skills. Learn, relax and have fun!
Courses for 2017:
At Sozo Arts, our vision is to provide memorable creative activity holidays with great hospitality and tuition. Activity holidays which perfectly combine creativity with leisure in a beautiful setting. Experience has convinced us that everyone can draw, paint or dance, given the opportunity and encouragement. The name Sozo Arts is derived from the Greek word meaning health and wholeness, which are key benefits of our creative activity holidays. Our holidays are ideal for lovers of nature and sea, due to our unique coastal setting. Our arts retreat is ideally situated close to cultural hotspots such as the charming historical towns of Obidos, Alcobaca, Leiria and Tomar.
Non – Painting Partners are welcome, and receive a discount. We can help to arrange a wide range of activities nearby, many of which take advantage of the fantastic coastline including walking, horse riding, cycling, golf, cookery, fishing, sailing, windsurfing, kite surfing, and paragliding.
Accommodation Only Bookings – our facilities can be booked by groups or individuals seeking a holiday or quiet retreat, with suggestions for those wishing to do something creative during their stay.
×
 "I

f you're anything like us (active adventurous travelers who love nature, history, and getting to know your hosts) you would find this place to be something you might've dreamt up. You can cycle, hike, take art classes, dance classes, and even creative writing classes right on site. It's 10 minutes to the beach, and close to Obidos. 

Nestled in the hills of costa da prata, it provides lush cliff side views of Sao martinho. Rustic and natural, the entire property is surrounded by fig and apple trees you can sample, or harvest to make a homemade dessert in your own portuguese kitchen! 

The accommodations elude a slight Moroccan flare that nicely compliments the gorgeous grape vine that canopies over the outdoor veranda. It is here we shared the most delicious, hearty and heart warming family style dinners (and don't forget the wine!) with our hosts, and new friends Samantha and Kit.




In my mind, it's these two that set this place apart from all the other places we've stayed during our travels. They LOVE what they do, and they are brilliant at it. They are warm, kind, funny, artistically talented and accommodating in a way that makes you feel like you have lived there for ages. And they are both wonderful cooks!  

If you get a chance to come to Portugal, make sure you head an hour north of Lisbon for a few days to see these two. I promise you won't be disappointed!

"
 –
Brian & Briana from the USA, September 2014 (via TripAdvisor).
Check the Reviews page for more comments
Sozo Arts Holidays featured in the Sunday Times on 22/2/15.
For holiday dates please click here
Sozo Arts listed by the Retreats Association
Sozo Arts: partners with Vidados Activity holidays
Sozo Arts: working with Igreja Evangélica Baptista de Caldas da Rainha
Sozo Arts: working with Canto da Rola, Caldas da Rainha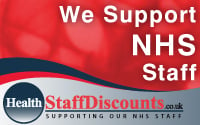 ×
Sozo Arts: sustainable cultural development.
We are closely integrated with the local Portuguese community, and actively support regional business & culture. Thus you're sure to experience the wonderful warmth of the local people. Part of our 'mission' is to promote Portuguese culture and to develop international links for artists here.